With almost 20 years experience for leading motorcycle brand, PlasticsDiflect can produce all you need of thermoforming plastic parts. We specialize in transparent plastic parts using high quality materials like polycarbonate, impact acrylic (PMMA), AES, etc. with advanced thermoforming process by both pressure and vacuum.
Using the most advanced technology and highly trained staff available, we can provide from design to mass production for OEM (Original Equipment Manufacturer) as well as accessory parts.
Our primary objective is to offer a quality product and efficient service to our clients all over the world.
…………………………………………………………
>> Our mission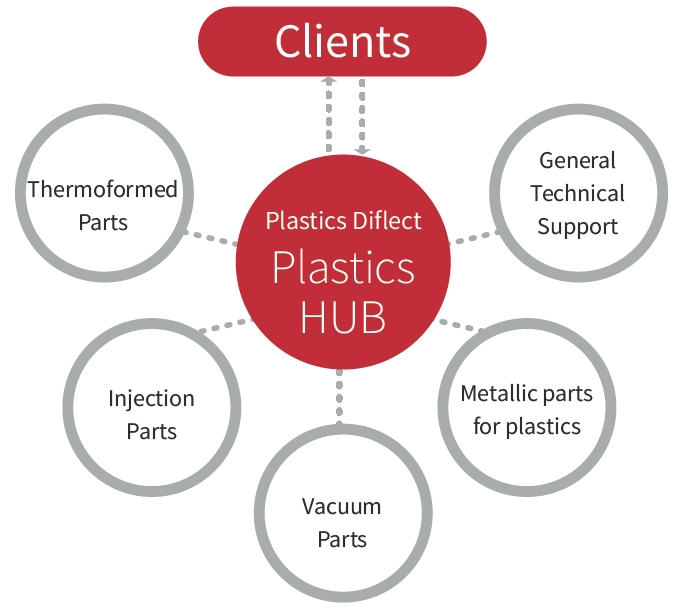 Plastics HUB for our clients

Thorugh our excellent network and know-how,
we can provide custom-made smart solutions
depending on the clients' needs.

Our mission is not only supply plastic parts,
but to provide total solutions for
our clients regarding plastics.